PLAN YOUR VISIT
STAN & OLLIE
Take a look at the full filmography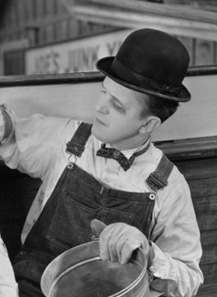 Stan Laurel
Arthur Stanley Jefferson was born in Ulverston, which was then in Lancashire but now lies in Cumbria, on the 16th of June 1890 the second of five children to theatre owner Arthur Jefferson and Actress Margaret Jefferson (nee Metcalf) in his Grandparents house, on a small terrace called Foundry Cottages, the name being later changed to Argyll Street.

Stan, unlike the rest of his siblings stayed in Ulverston with his grandparents until he was six, before entering education in Gainford. Stan later went to school in Bishop Auckland, Tynemouth and finally Glasgow where he completed his education at the first possible opportunity and went to work for his
Read More...
Following our extended intermission, we will be opening again on the 4th of July. These are still uncertain times and there are various reasons for us to close temporarily. Please check back here for the latest information.
Adults: £6.00
Concessions: £5.00
Children: £3.00 (under 16)
Family ticket: £11.00 (family ticket consists of two adults and up to three children)
We will be closed on Friday the 24th and Monday the 27th of July. Sorry for any inconvenience.
Summer Opening Times (Easter - October 31st): 7 days a week, 10am - 5pm (please see above for Covid 19 closures)
Winter Opening Times (end of October - Easter): While we endevour to remain open as usual through the winter period, this is not always possible. Please see above for the latest information.